MEMBERSHIP
Welcome To The Adora Family
Receive an Adora Handmade Chocolate box filled with award-winning chocolates and confectionary to your doorstep each quarter when you become a member of our Adora Family!
PLUS
, you will also receive a
15% discount
on every purchase you make (including daily coffee!)
Treat yourself or someone special, to the indulgent luxury of Adora Handmade Chocolates – explore a world of unique flavours and delicious chocolate.
Whether you crave creamy milk chocolate, dark chocolate delights or irresistible chewy fillings, there's something for everyone in these boxes of pure pleasure!
Get ready to be impressed!
Limited memberships available in-store and online.
To get your Adora Family Membership and receive your 15% discount, click the link below!
Join Now
MEMBERSHIP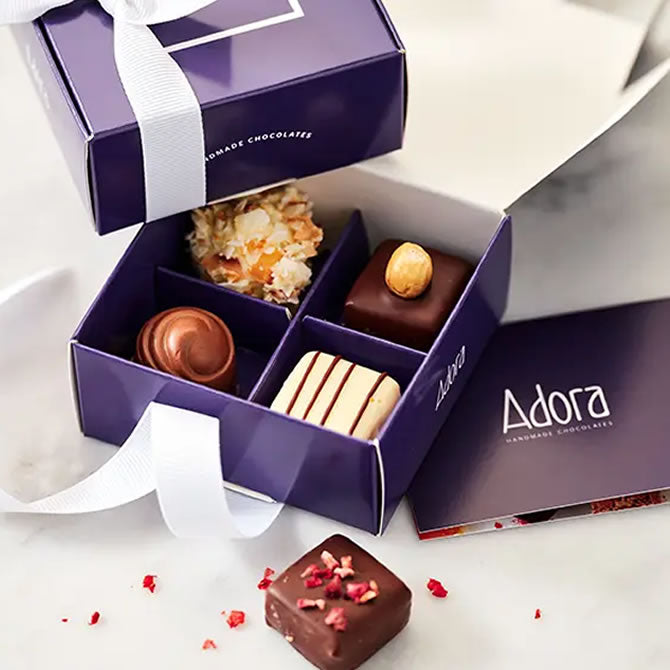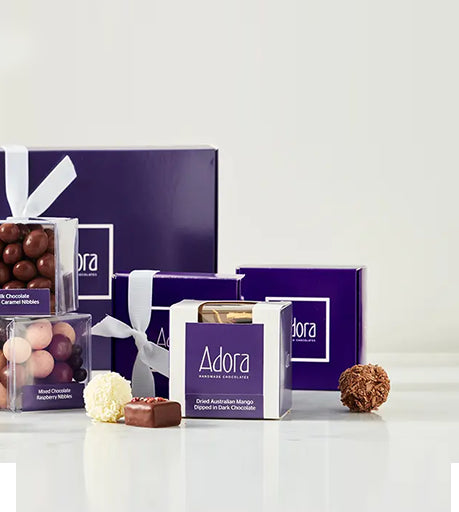 SECURE YOUR OCTOBER BOX NOW BY JOINING THE ADORA FAMILY.
FILLED WITH LOTS OF NOVELTIES AND GOODIES, DUE ON YOUR DOORSTEP IN OCTOBER!
Join Now
RECEIVE THE FOLLOWING AS PART OF YOUR MEMBERSHIP:
A gift box delivered quarterly

featuring $150 worth of products per box

15% discount in-store* and on online

purchases when logged into your account. Your membership card will be sent to you within 5 business days of your purchase so you can take advantage of the potentially huge savings before your first box arrives!
Access to tickets to

exclusive events

only available to Adora Family members
Sign Up Now
*
Terms and conditions
apply. Limited memberships available. Membership will auto-renew unless you opt out or cancel in the "My Account" section of the Adora website.
RECEIVE THE FOLLOWING AS PART OF YOUR MEMBERSHIP: